December 2nd, 2003 -- by Bacchus
Here's a lovely example of cosplay in action: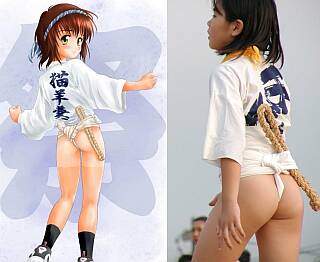 This entry was posted on Tuesday, December 2nd, 2003 at 9:11 am. You can follow any responses to this entry through the
RSS 2.0
feed. Responses are currently closed, but you can
trackback
from your own site.
Shorter URL for sharing:
http://www.erosblog.com/?p=678