April 23rd, 2004 -- by Bacchus
Here's a quick digital snapshot of a portion of a Scotch whiskey ad from Forbes Magazine. Ignore the damned deer for a second. What's your first impression? Pot stills? Or a vigorous butt-fucking?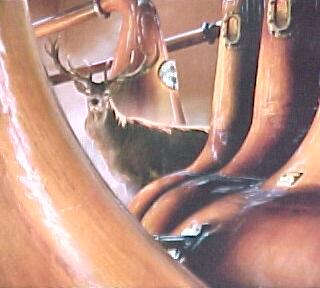 There's no way you can convince me the photographer didn't frame this shot with lust in his heart.