November 4th, 2004 -- by Aphrodite
Is this a first here? — Me, a chick, saying, "Sorry it's so small …" :hehe:
What I'm referring to is this nice shot of a variety of lovelies: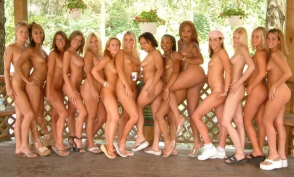 To see more pix — and full-size, too! — check out the Girl's Camp page over at Unique Peek. Not all sexy stuff, but almost all worth a look.