November 11th, 2004 -- by Aphrodite
I know, I know, it's a little too early for this for me too, but these are so amusing I just hadda share. If you want to be naughty and nice this holiday season, here's just the wrap for you: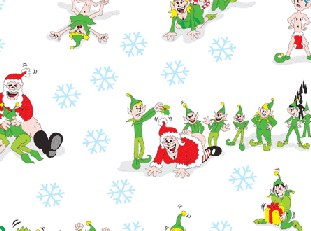 My favorite is this one. It looks like a nice series of different-colored spirals, but when you get closer you realize the spirals have something written on them: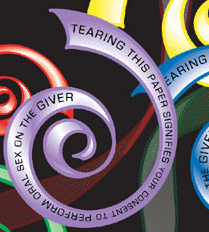 Good for any time of the year! Other wraps (most not sex-oriented) are also available from the twisted folks at T-Shirt Hell.