January 12th, 2005 -- by Aphrodite
No time for storytelling today. But I do have good news: while looking back over what I'd said about R in November, I clicked through to Valery Bareta, to see if his site is back. It is, and it's stunning.
He's an "art photographer", so if you're looking for raw sexy stuff, best look elsewhere. Valery's got an impressive variety of nudes in many galleries; if you like beautiful bodies, I'm sure you'll find something to enjoy. To whet your appetite: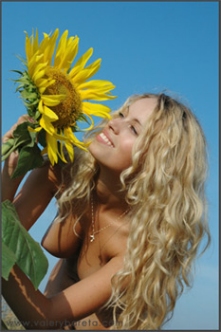 I've always loved sunflowers. This photo is the feature for this week–a great antidote to the dreary weather in my part of the world.
And, found in the "classic" subgallery of the Art Nude gallery: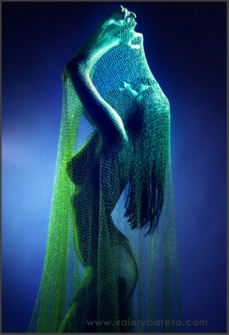 Many treasures await your discovery!
Edited after the embarrassing discovery, prompted by a visitor's comment, that Valery is a man. My apologies, Mr. Bareta! This leads me to announce a New Year's Resolution: to read the "about me" page on a site before talking about its creator. :blush: