January 17th, 2005 -- by Aphrodite
I love visiting Corset Dreams. There's always alot of beautiful items there…..some are too frilly to appeal to me, but others stop me in my tracks. Here's one I saw recently that hit all my buttons: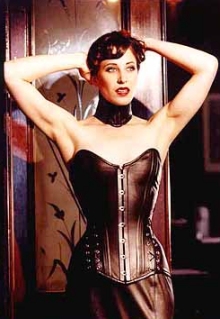 Simple, sexy corset…..vintage styling…..and made of leather. Hot stuff! The lady looks good enough to be a RetroRaunch pinup, too.