January 28th, 2005 -- by The Nymph
Okay, I've had enough of the Aphrodite and Bacchus pic war. It's Nymph's turn!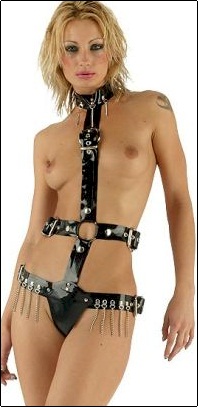 Actually, I wanted to show off one of the goodies I found at Eros Boutique so Bacchus will put it on my Valentine's Day wish list. I *want* it!