February 4th, 2006 -- by Bacchus
This time it's a vintage handjob from alt. binaries. pictures. erotica. vintage: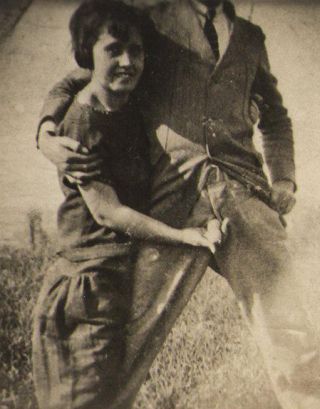 It's interesting that her face is shown while his is not. Could this be, like much early erotic photography, an essentially amateur production? Perhaps by a couple of well-to-do "gentlemen" who dare not commit their faces to film, making a souvenir of a dalliance with a lower-status woman who does not care, or cannot afford to object?