March 16th, 2007 -- by Bacchus
They say art doesn't have to be practical, and in this case, I suspect that's a good thing. Because, I would imagine that in the sort of bars where this urinal would be appreciated, it might also get molested.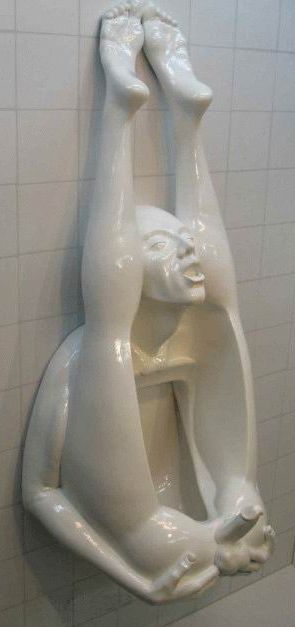 All I can say is, I hope it's stoutly affixed to the wall.