October 6th, 2007 -- by Aphrodite
Slate recently published a slide show titled Your Grandmother's Vibrator. It's short, at only ten slides, and some are not really relevant….but it's still fascinating. Who knew Hamilton Beach used to make vibrators? Here's one of their models, picture from Good Vibrations: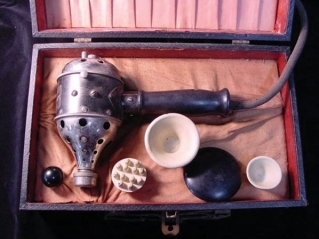 That looks a little scary to me, but not as scary as some of the other pictures at Slate. Some amazing statistics given there too.
Similar Sex Blogging: