January 8th, 2008 -- by Bacchus
When was the last time you saw a porn star wearing overalls? Here's Eddy the Plumber, looking a lot like one of the Mario Brothers in trouble: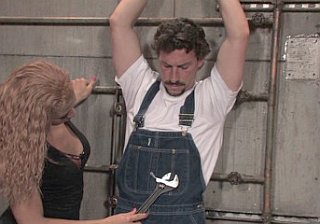 "Jessica" clearly isn't willing to accept an inferior plumbing experience. "Eddy, your work is shoddy, and now it has broken, so you must be punished":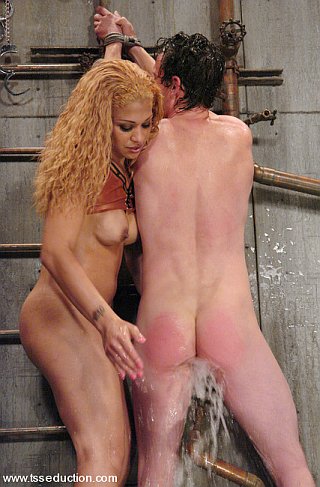 At least now Eddy's nice and clean for the rest of his punishment: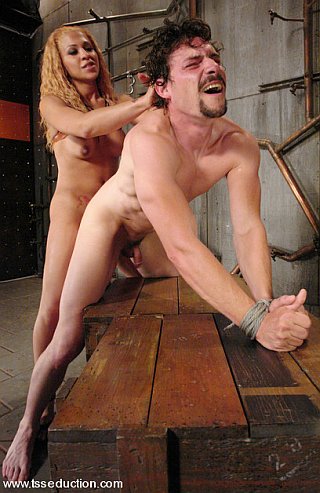 You can see the rest of this TS Seduction photo story here. Don't worry, a lot of plumbing gets done and Eddy goes away happy.
Similar Sex Blogging: