March 16th, 2008 -- by Bacchus
This is an oil-on-copper work by an artist (Adam Johan Braun) who lived between 1748 and 1827, so it's from at least 180 years ago, minimum. If the artist painted this work before he turned sixty, it's a cool two centuries old. Talk about kinky themes being timeless: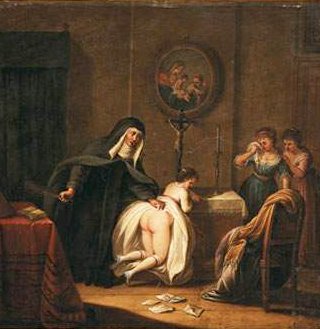 Found by a Spanking Blog reader in a European auction catalog. Details here.
Similar Sex Blogging: