November 4th, 2008 -- by Bacchus
Y'all know ErosBlog isn't political. But, risking understatement in the saying, there's an important presidential election happening here in the USA today. And yesterday, Bondage Blog published a get-out-the-vote poster that's suitable for an adult audience: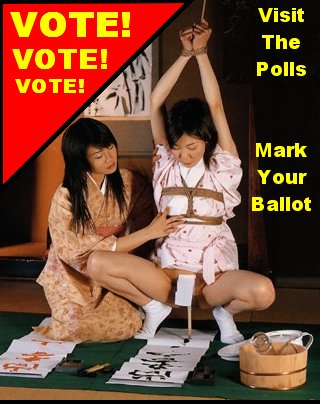 Like the man says, you know what to do.
This entry was posted on Tuesday, November 4th, 2008 at 3:00 am. You can follow any responses to this entry through the
RSS 2.0
feed. Both comments and pings are currently closed.
Shorter URL for sharing:
http://www.erosblog.com/?p=2560