February 7th, 2011 -- by Bacchus
One thing about vintage porn. Nobody claims porn ever had much plot, but there was a time when it had sometimes had a little bit.
For instance, I just stumbled over this French title from 1980 (Jolies Petites Garces) in which the scene change from one actress to the other is mediated by a little jealous catfight: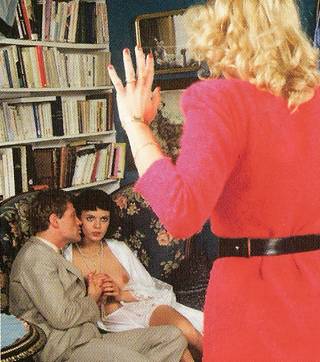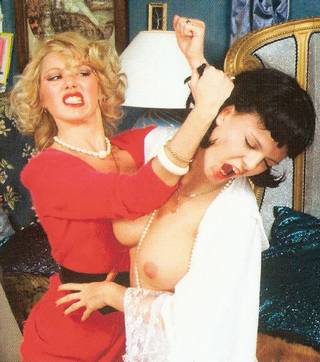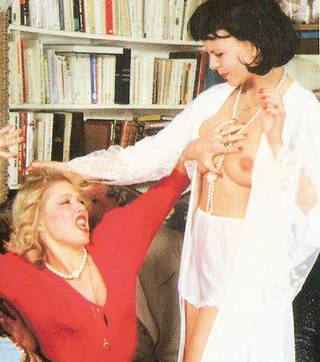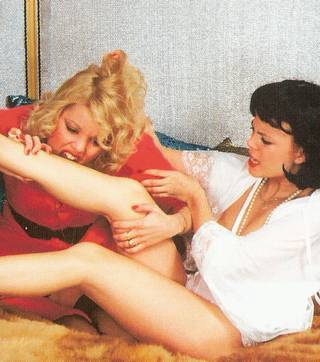 Do you suppose they had their rabies shots?
Similar Sex Blogging: