February 24th, 2011 -- by Bacchus
I wonder if this wonderful mechanical dildo chair (complete with metal restraints to make sure the pleasure doesn't stop until the person with access to the control panel says it stops) is as vintage-historical as it looks, or whether it's a modern-ish steampunky created artifact?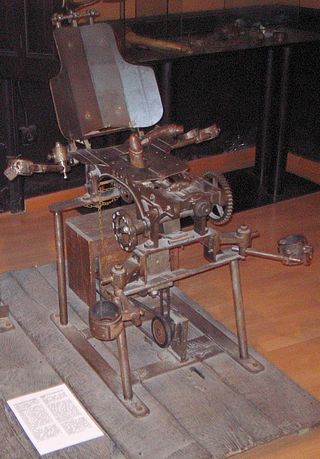 More proof, if you needed it, that fucking machines aren't just for porn.
From Bondage Blog via Kinky Delight.
Similar Sex Blogging: