December 3rd, 2012 -- by Bacchus
One of these two pictures went by on Happy BDSM a few months ago and when I saw it just now, I was left with no choice but to track down the full photoshoot and get the big pictures for you. Turns out it's from Men In Pain, but the shoot (which you can buy individually) is part of a bondage tutorial and there's no pain in sight, just Scott Lee smiling like he's having the time of his life: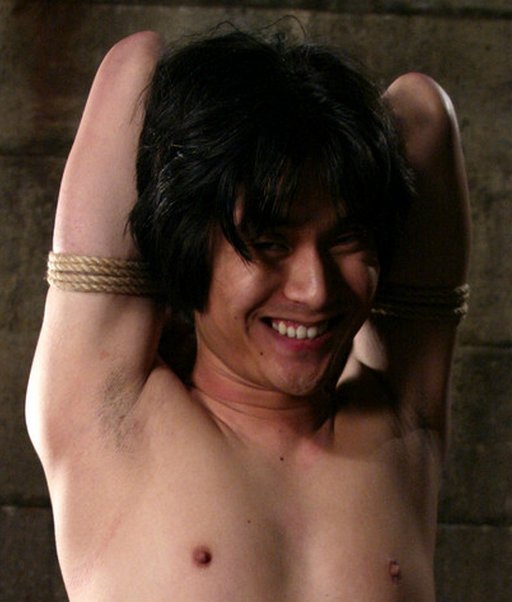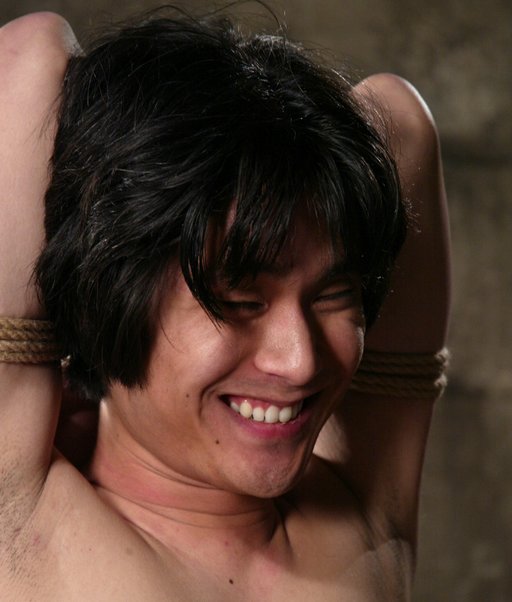 Don't forget: click 'em to embiggen 'em!
For completeness and because I have the sneaking suspicion that some of my readers might want to see more of this compliant cutie getting tied up, here are the links to all four of the rope bondage tutorials, in order:
MenInPain Bondage Tutorial Part 1: The Hogtie
MenInPain Bondage Tutorial Part 2: Basic Bondage and Introductory Flogging
MenInPain Bondage Tutorial Part 3: Japanese Harness and Cross-Legged Bondage
MenInPain Bondage Tutorial Part 4: Arm and Toe Tie
And if, after all that, you decide that you just can't stand to see Scott Lee tied up on a site called Men In Pain without also seeing him in at least a little bit of pain, I can offer you a shoot where dominatrix Audrey Leigh can be seen smacking his ass quite vigorously and with great good cheer.
Similar Sex Blogging: