September 10th, 2013 -- by Bacchus
It's no secret that some people have a sexual appetite for playing with cum that exceeds the volume of cum one man can readily produce on any given evening. Lining up more men to produce more cum is certainly possible, but can be logistically challenging and/or tiresome; and sometimes — amazingly — there's a shortage of ready volunteers. Thus is born the market demand filled by a product called Squirting Cum Lube:

The new Squirting Cum Lube is specially designed and colored to duplicate the appearance and the feel of real cum! This water-based lubricant can be used inside a realistic squirting cock dildo, on a genuine real life cock for stimulation, or to lube up a dildo or vibrator for easy insertion.
It's no accident, I think, that the Realistic Squirting Rocco Dildo is one of the "people who have purchased this item also bought" items listed on the Stockroom sales page for the Squirting Cum Lube: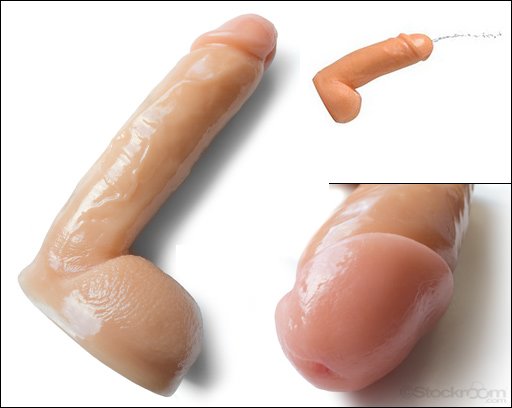 Similar Sex Blogging: