January 8th, 2014 -- by Bacchus
A good erotic photograph is like the first line in a good dirty book. Nothing's happening yet, but it won't be long, and you can already smell the sex in the air: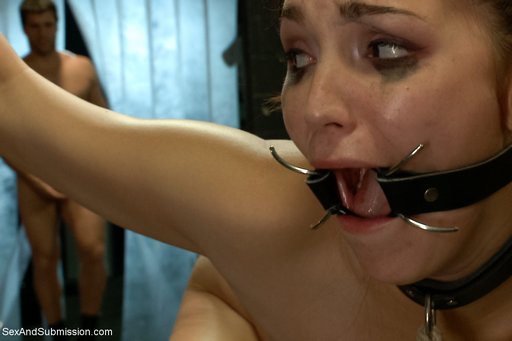 This one is from the December 29 update at Sex And Submission. The gagged woman is Holly Michaels and the fellow entering the room with his pecker in his hand would be Ramon Nomar.
Similar Sex Blogging: