April 9th, 2014 -- by Bacchus
She knew that the security guard's online profile was a little wonky. But he was young and kinda cute (if she squinted just right after two drinks) and she was getting lonely, and don't security guards carry handcuffs? It might be fun.
What Simone Sinay did not realize was that (a) he was one of those guys who does everything with a buddy; (b) those two dudes were the only people who ever got within half a mile of the old warehouse facility they were guarding; and (c) they'd put a lot of effort into building out their playroom/dungeon in the basement: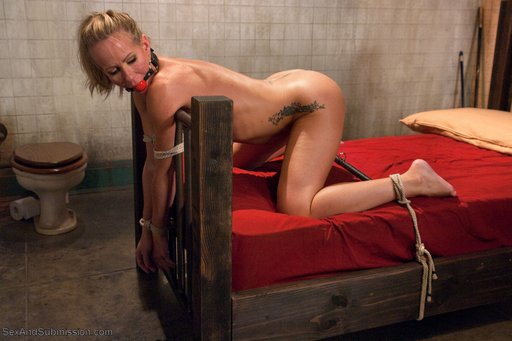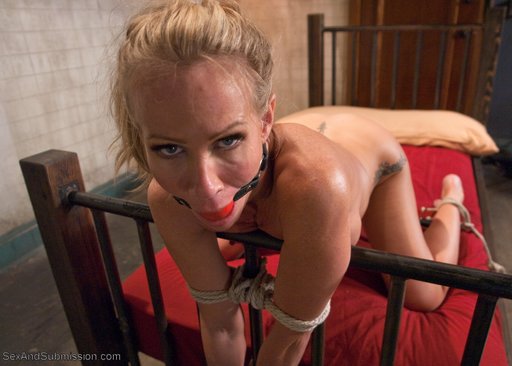 It won't take a lot of time before she's side-eyeballing that toilet next to the bed, and wondering just how long they plan to keep her.
Photos from Sex And Submission.
Similar Sex Blogging: