May 24th, 2014 -- by Bacchus
Puppy tails are back!
For many years the Stockroom used to sell waggable rubber buttplug "tails" for puppy play, but they stopped offering them in 2012 or so and (believe it or not) I've had a couple of emails from people who saw my 2006 post, asking where they can get these. It was a "sorry, no idea" situation until I noticed last week that a silicone puppy tail is once again offered: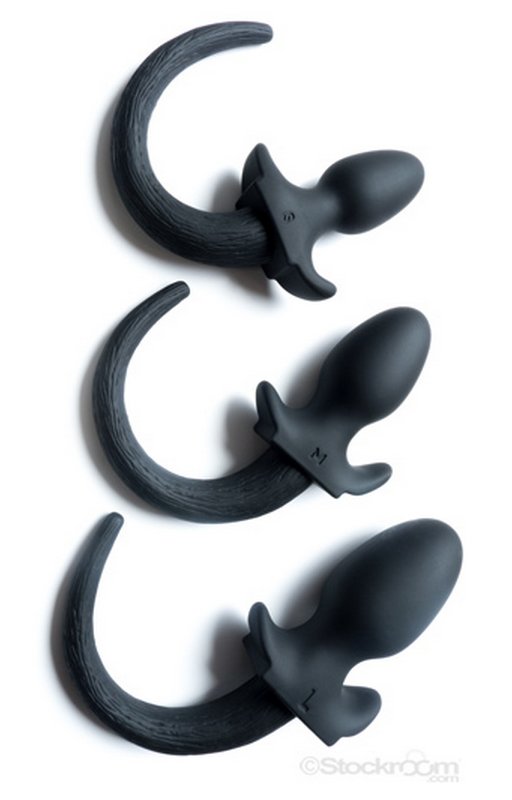 Here's the sales copy:
The butt plug that your loyal pal has been begging for is finally here!

Combining the fantasy of puppy play with the anal stimulation of a butt plug, anybody who wears this supple tail is bound to end up wagging it in delight while forming a deep connection with their owner. The tail portion that gives this product its name is luxuriously soft and shaped to realistically bring your canine fantasies to life. .

Available in three sizes to accommodate your desired intensity, the softly rounded plug has an arched handle that makes it easy to pull out or convenient to grip for teasing before or after use. Comfortable and hygienic and s medical-grade silicone construction means that this toy is ready for any play from gentle to "ruff"!
Similar Sex Blogging: