November 27th, 2015 -- by Bacchus
It is a sad truth that the Stockroom rarely runs an Easter sale event (the last one I can recall was in 2011) and as a consequence, we do not often see good discounts on those wonderful bunny hoods, and I've never seen their big one-pound chrome-plated steel eggs seriously discounted. But it just so happens that both the hoods and the eggs are on sale right now. [This was in 2015.] Time to start prepping your kinky Easter baskets: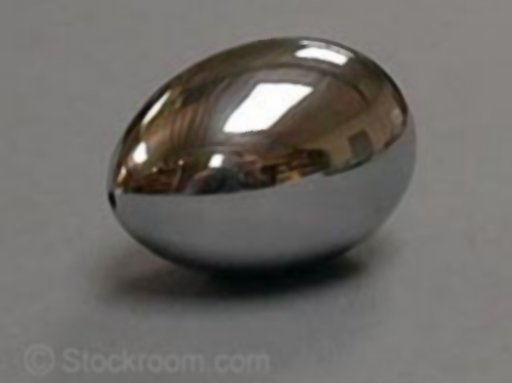 The product description is just a bit coy about what these eggs are for, but the third sentence makes things clear enough:
You can decide for yourself what to do with this impressively heavy and solid chrome-plated steel egg.

There's a small hole through the center of the egg, through which a string can be threaded to aid in extracting the egg from dark places. For safety, be sure to only use this toy anally when a tether is attached.
I have also seen web discussion of using these as Kegel exercisers and as "challenge" toys where the submissive party has to keep the egg inside while carrying out other activities, with forfeits to be paid if the heavy egg escapes. Perhaps you can even teach your favorite Easter bunny to lay eggs!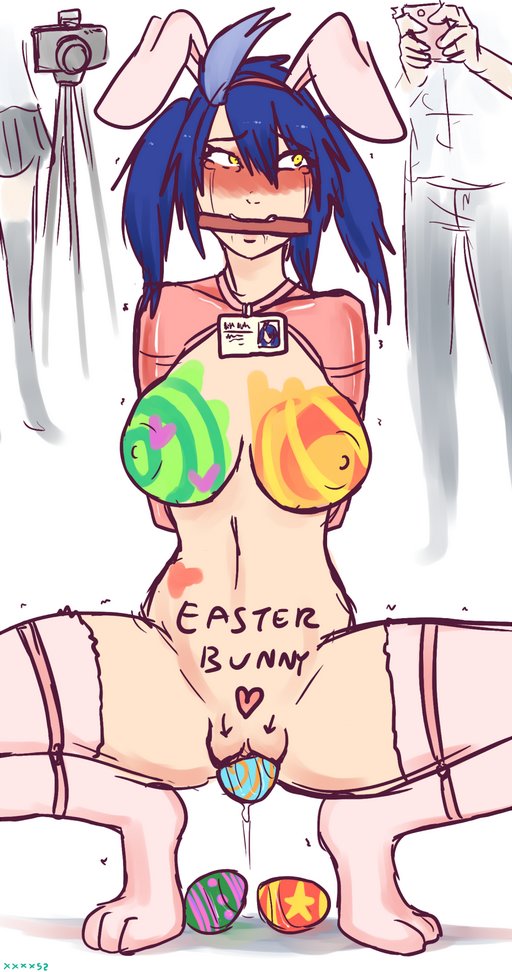 (Easter bunny art is by xxxx52, who does commissions.)
Similar Sex Blogging: