March 2nd, 2016 -- by Bacchus
I find this an amusing twist on the default imagery of ravishing devils and demons. It looks to me like our intrepid female warrior for God has got this demonic figure fully under her thumb. All she has to do is stand commandingly erect and tug on his tail, while he gives her pussy service and tries to manage his own pleasure with his left hand: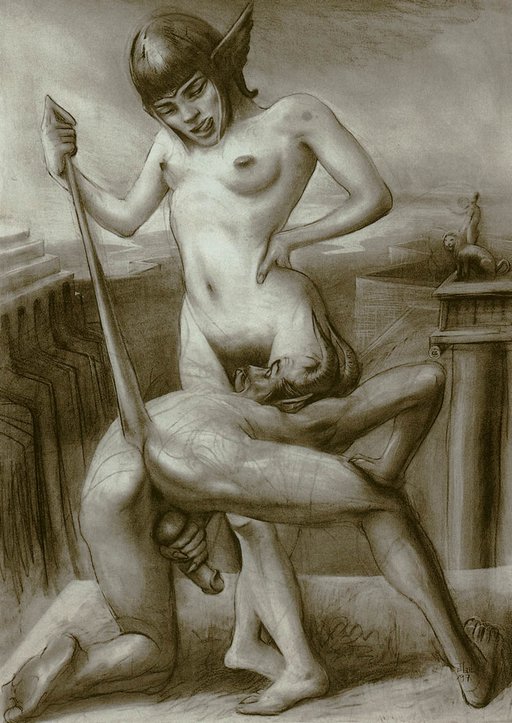 Artist not known, but if you click for the bigger image you can sort of make out a signature that might be something like "J. Land" or "J. Lad" or "J. Lard" and a 1997 date.

Update: Thanks to the commenters who fleshed out the identity of this Uruguayan artist: Javier Gil.
Similar Sex Blogging: