June 22nd, 2016 -- by Bacchus
Here's a nice bit of kinky medical fetish imagery for you: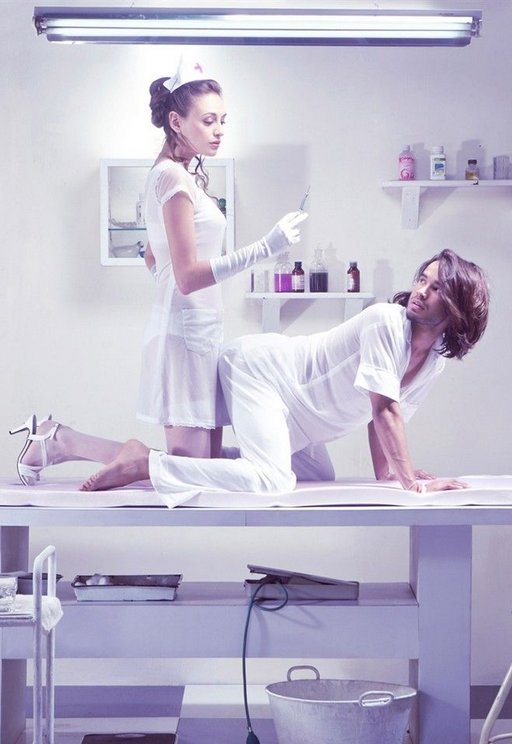 It's from the world of advertising, as Femdom Resource explains:
At a quick glance this could be an image from a femdom pegging or a medical play porn scene. In fact it's an advertisement for disposable one use syringes. The tag line is that 'non-disposable syringes are the second biggest cause of HIV', so I guess their pose is meant to allude to the biggest cause. Although that doesn't make a lot of sense, as pegging is probably one of the safest forms of penetrative sex you can have.
Similar Sex Blogging: