November 16th, 2016 -- by Bacchus
For several months now the noise around virtual-reality porn has been growing louder and louder in my inbox and on the porn-business social media feeds I see. Although market penetration on VR headsets is still short of what the porn companies selling these products would like it to be, headsets are on a lot of Christmas lists and everybody I've talked to thinks that if 2016 wasn't quite the breakout year for VR as a ubiquitous consumer technology, 2017 almost certainly will be.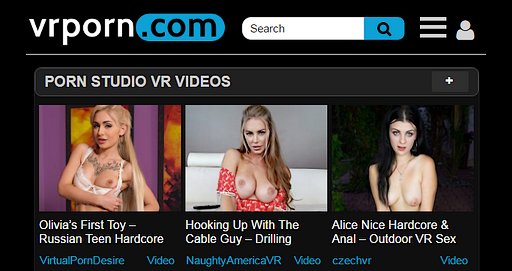 Meanwhile we are seeing development of robustly useful aggregation sites like the one at VR Porn, where they tell me their goal is to bring all the adult VR content from all the different VR porn studios together in one convenient place. They offer free short trailers and clips and the usual links for purchasing the full product. The trailers and sample stills are decently high-resolution and give you a good idea what you are getting, as in the case of this WankzVR video starring Marica Hase: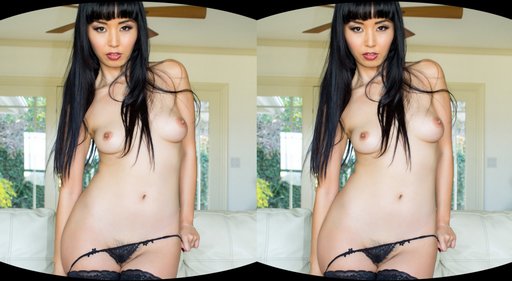 What really sets VRPorn.com apart is that they have also compiled an enormous catalog of free sex-themed VR downloads, including CGI animations, anime-type short movies, and free porn-game apps that run on the various VR platforms. It's the first place I've seen that offers a well-curated and useful collection of adult VR free content to complement their paid VR porn offerings, and although the free stuff varies in quality as you would expect and is frequently short and/or fairly simple, some of it is visually very fine indeed, like this elf-girl riding the viewer cowgirl-style: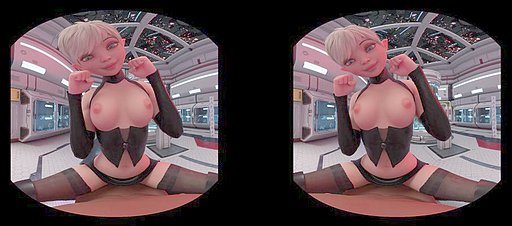 Remember up at the top of the post when I mentioned that VR headsets are on a lot of Christmas lists? I learned some more about that when I began to peruse the VRPorn.com blog, which focuses not just on the porn but includes updates about the burgeoning VR industry as a whole. According to the post Weekday VR Update: November 14, 2016, this is to be the first year when headsets will be discounted on Black Friday:
This is the first Black Friday where VR head mounted displays, such as the Oculus Rift and HTC Vive, will see some Black Friday love. The first of which is Best Buy, who plans to offer a $100 store credit when a consumer purchases an Oculus Rift head mounted display. Second, Microsoft will also be offering a $100 store gift card with the purchase of either an Oculus Rift or the HTC Vive through their Microsoft Store.
The blog at VRPorn.com may actually be one of the site's more amazing assets. It's not an afterthought or a parade of press releases; it's a content-rich stream that includes things like this incredibly-detailed review of a third-party VR game being developed via Patreon that's called VR Titties. The review is like 25 paragraphs long with dozens of screenshots, a level of detail that is perhaps necessary given the number of customization sliders in the game: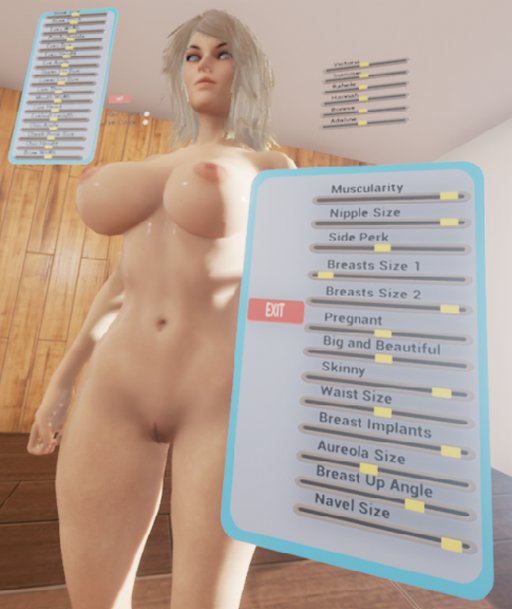 But my point here is that these guys are VR porn enthusiasts. Yes, they want to sell you some porn for your VR headset, but they are also obviously and genuinely interested in all the sexy things you can do with it. It's the first site I've seen with such a useful mix of resources, and should be a regular stop for any VR afficionado who reads ErosBlog.

Similar Sex Blogging: