December 21st, 2016 -- by Bacchus
If you have known people who do clever things with needles and yarn and thread, you'll have witnessed too their impressive powers of multitasking. The intricate conversations they can carry on, and the sheer mental work they can perform while the needles keep right on clicking — it's a rather amazing testimony to the powers of muscle memory and physical experience.
Still, it would never have occurred to me that this facility for multitasking would extend to the delivery of a blowjob: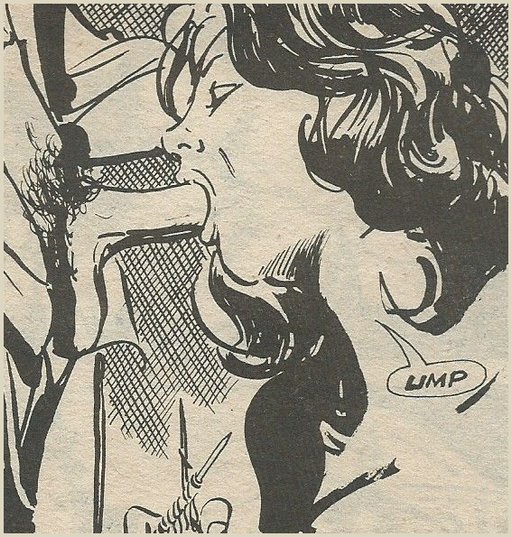 And yet, why not? How about it, knitters? Did you ever suck somebody off without dropping a stitch?
The art is from an Italian comic story entitled Pianeta Donna from issue #40 of A Porte Chiuse.