January 10th, 2017 -- by Bacchus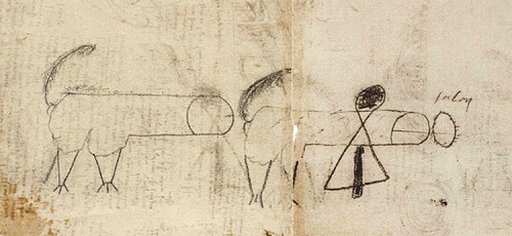 From Tumblr:
The sketch was most likely done by Leonardo's apprentice Salai, who was not only very likely one of Leonardo's lovers, but who was also infamously mischievous. Better yet, the anus is literally labeled "Salai."

So either Salai drew these while Leonardo wasn't looking just to annoy his boyfriend, or Leonardo himself put actual time and energy into drawing these. Either way, the human race is truly blessed to have made such a discovery.
Similar Sex Blogging: