January 7th, 2018 -- by Bacchus
It's really quite rare to see vintage erotic art that centers female pleasure to this extent. I mean, our dude is obviously not reluctant or anything; he's buried his face in her pussy with vigor and intent. But she's clearly enjoying herself, urging him onward with a firm hand: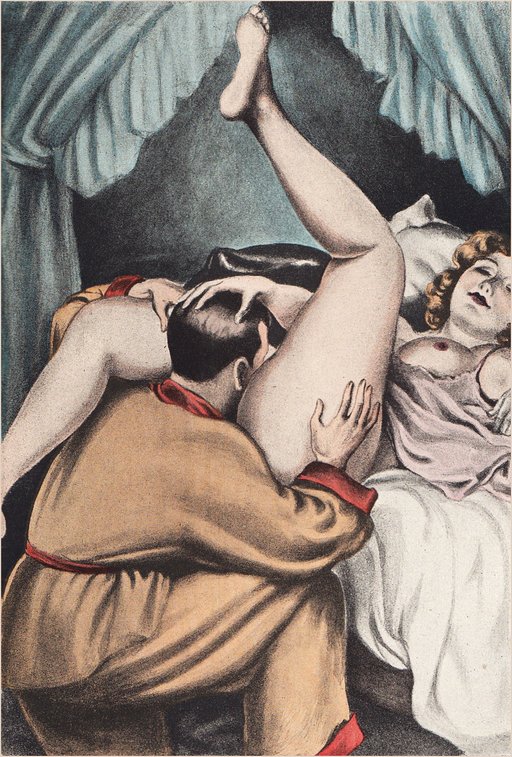 Once again this is artwork from an unidentified artist, thought to be "'Wighead'", illustrating Ode a Venus aka Ode au Vagin by Clovis Hugues.
Similar Sex Blogging: