February 2nd, 2018 -- by Bacchus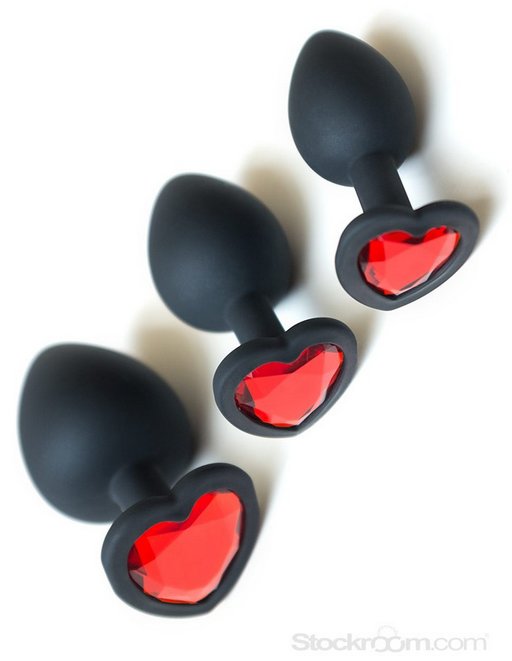 It is a pity that this new offering in The Stockroom's inventory is not part of the Valentine's Sale running through February 14 that I blogged about earlier, but if the notion of the Heart Anal Trainer Kit puts little hearts in your eyes (or wherever), you're in luck. There's a flash three-day sale with a 20%-off coupon code (enter BEMINE20 at checkout) for most non-sale items this Friday, Saturday, and Sunday, so you can save on the heart-based trainer plugs and whatever else you'd like to order that's not on sale: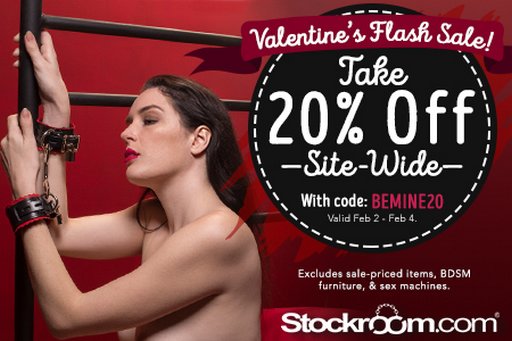 Here's some more information on the trainer plug kit:
The Heart Anal Trainer Kit includes three butt plugs that come in different sizes (small, medium, and large) and is perfect for both beginners that want to ease into anal exploration, and for advanced players that want to add more variety to their collection. Lightweight and comfortable, the buttplugs in this kit have tapered tips and are made of pure silicone with a satin-smooth texture that makes insertion a breeze and allow for extended wear. The red heart gem at the base of each plug adds a sexy and playful mood to complete the scene. Perfect for any occasion, the Heart Anal Trainer Kit adds lustfully erotic sensations to play time!
Similar Sex Blogging: