March 13th, 2018 -- by Bacchus
The theory that every fetish out there is prefigured by a panel in an Archie comic is, I just realized, a variant of Rule 34: if a fetish exists, there is probably an Archie panel featuring it. Today's evidence is a panel featuring a femdom giantess complete with a whip, and what makes this "special" is that the whip makes no sense in context of the story and doesn't otherwise appear.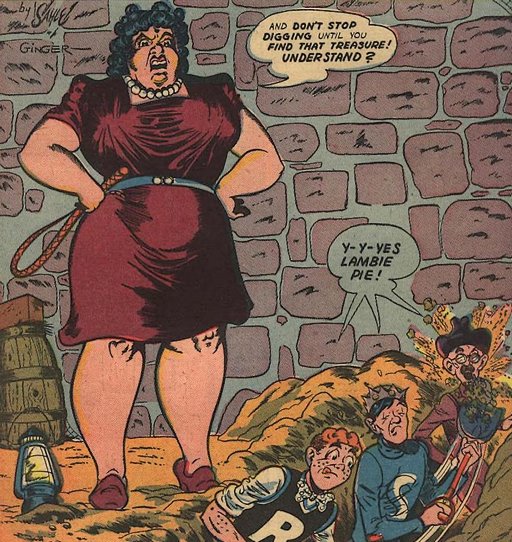 The panel itself is from an Archie Andrews story in Pep Comics #50 from 1944.
Similar Sex Blogging: