October 6th, 2018 -- by Bacchus
The September 1965 issue of Movies International magazine published these promotional photos of a scene from a sexploitation flick called A Night With Salome, calling it the only memorable thing about the film: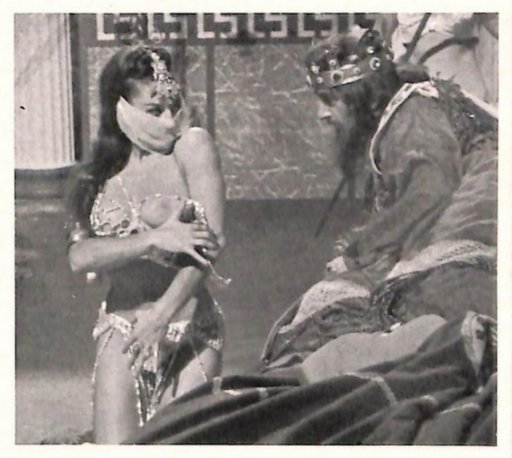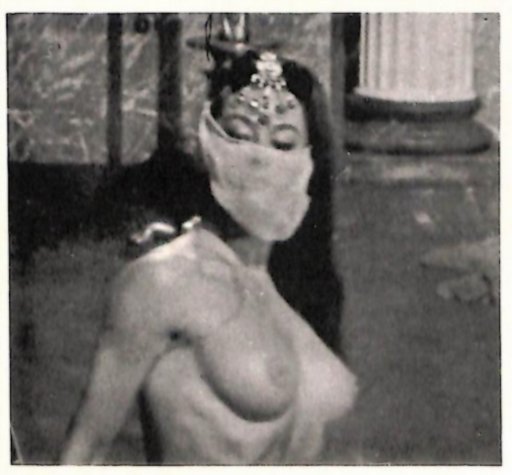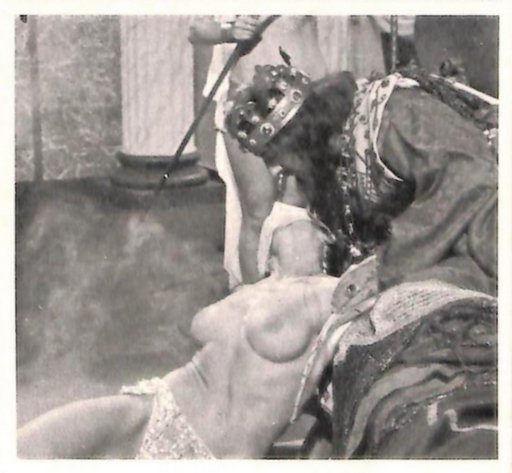 Specifically, the reviewer wrote:
This is a bad film being shown in many theaters under many aliases. Still, this sex bash has one great scene to recommend it, a dance performed by a marvelously gifted and beautiful young woman. We don't know her name, but it and her performance are the only things worth remembering. This flick has been disguised as Five Nights Of Love, Five Nights Of Sin and Many Ways To Sin. Whatever the title, it's a dog. The only worthwhile five minutes deal with Salome seducing lecherous old King Herod, her stepfather, portrayed as a lump of disease ridden flesh, by a lump of nonentity actor.
Similar Sex Blogging: