January 22nd, 2019 -- by Bacchus
My only question: what kind of pervert architect designs a voyeur paradise shower room with a damned window? And then, doesn't even equip said window with provisions for a feckin' curtain?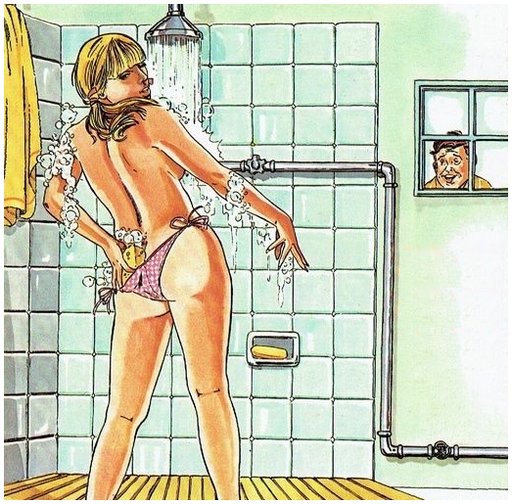 Style points for putting the soap shelf down at knee height…
Art credit goes to the cover of Corna Vissute #15.
Similar Sex Blogging: