November 11th, 2002 -- by Bacchus
From the all-encompassing Volokh Conspiracy comes word of a positively Bacchanalian festival: Splosh!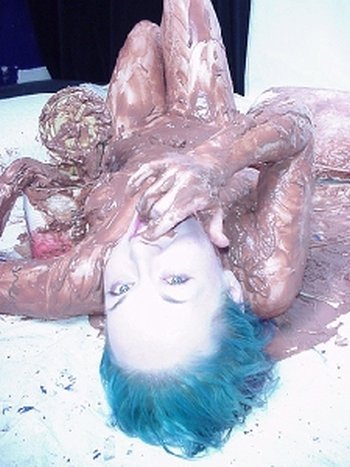 Splosh — is the most infamous night of squishy, sexy, safe and sticky fun with a menu of edible and slimy, tasty and grimy dishes and people.
On the messy fun menu:
Pudding, cake batter, corn syrup, liquefied bananas, oils galore, paints, gak, splosh paint, syrups, fruit loops, oats, flour, paste, fruits and veggies of all kinds and a rainbow of food coloring.
Alas, Bacchus is too many kilomiles away from San Francisco to make this party, even if he started walking now. And a good thing too, since each participant must bring a date. If Bacchus were to be attending, he would need to start taking applications for the Legion of Messy Nymphs on an accelerated schedule.