August 16th, 2003 -- by Bacchus
Much as I hate to link to pure porn sites, every now and then I find one that strikes my jaded eyes as being new and different. Here's a bondage site with a twist: At Water Bondage, the moistly restrained models are ducked, dunked, squirted, splashed, hosed down, and generally subjected to large volumes of water in addition to their strict bondage. Lots of steel cages, shackles, and what look disturbingly like electrical play toys can be seen in the promo thumbnails: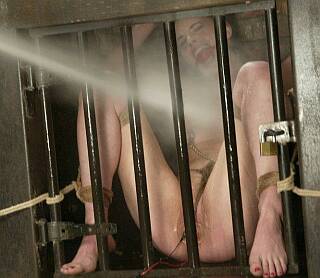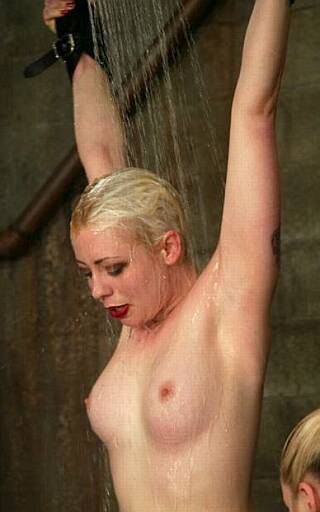 This sure looks like your one-stop for all you firehose interrogation fetishists, dunking fans, and aficionados of really damp dungeons. And the marvel of it is, outside of a few bathtub bondage pics, I don't think I've ever seen anything quite like it!
Similar Sex Blogging: