November 5th, 2003 -- by Bacchus
She sent me this picture to give me a giggle: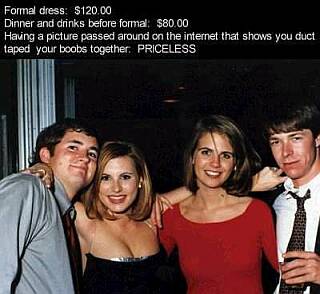 Women and duct tape, what's not to like? She knows me well.
What, when I said "a picture" you were expecting something else?
As it happens, she did send me a picture of herself last night. And yes, it did have a thematic connection with the above photograph. But y'all don't get to see it, because her face is visible.
I'm such a tease….