November 23rd, 2003 -- by Bacchus
The irrepressible Vikki being politely bored by our nubile young cuties playing naked twister, she went trolling for something more interesting to her, and she found it: naked guys playing twister.
I figure if she liked them, she'll like these boys even better. I'm not sure what game they are playing, but they seem to be having fun: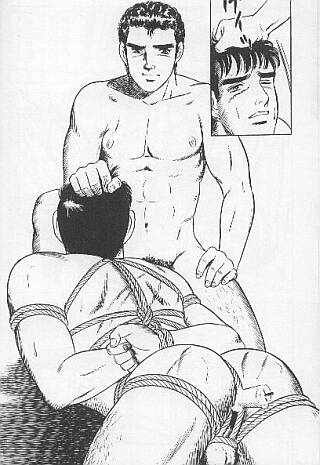 Who needs butt machines when you have a perfectly good candle?
All of which reminds me in a tangential sort of way of Chelle's wise words on the irrelevance of most sexual identity panic:
"Unless you make my panties creamy I could care less what your sexual orientation is."