December 3rd, 2004 -- by Aphrodite
There really is something out there for everyone, and if you search enough, you'll find it on the web. I like reading sexy novels, but not the Harlequin romance or Danielle Steele type stuff. I also like science fiction … and I've discovered an interesting confluence of both interests. To wit: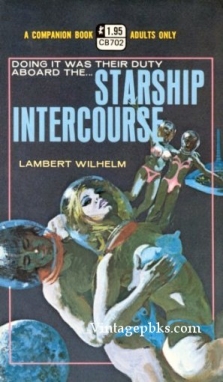 Found by browsing through the Sleaze Science Fiction Covers at Vintage Paperbacks. Other sections have some steamy-looking stuff too. Fun!