January 1st, 2005 -- by Bacchus
It's January 1, my head hurts just a smidge, but life is stunningly good. The Nymph and I spent last night drinking bad champagne and marvelling at how great a year 2004 was for us, and marvelling again at just how bright 2005 is looking. Today we're going to nap and eat — there's a big turkey in the house, and somebody else is cooking it. So not much blog for you today!
Still, I couldn't leave you entirely in the lurch. Will some naked girl/girl wrestling see you through the weekend? Here's hoping!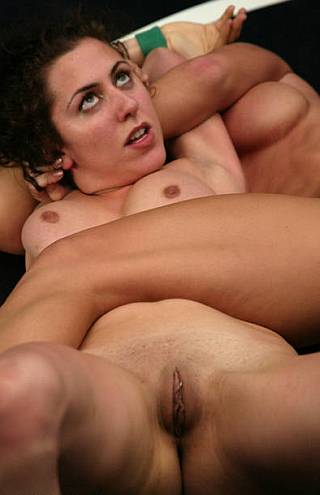 Thanks to Ultimate Surrender for the picture.