January 27th, 2005 -- by Aphrodite
Ewwwww, that spider picture totally squicks me! Thus, as a public service to everyone similarly afflicted, I push it farther downscreen with something much more appealing: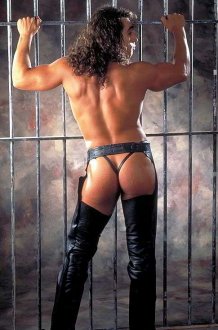 Whew! I don't know what I'd do first, spank or lick that luscious bottom.
What? That's not to your taste? Okay, then, how about this?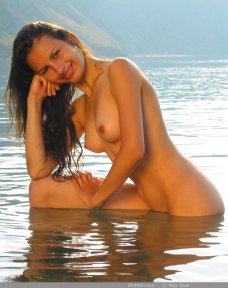 Sofia was found at the always-worth-a-visit Domai.com. The yummy man was found at naked-men.co.uk. (I'm not providing a link to them because when I tried to explore the site, it did an end-run around my popup-blocker and spawned multiple obnoxious ad windows. Looks like some nice stuff's there, but they don't need to be so pushy about selling it.)