March 12th, 2005 -- by Bacchus
So when the man said "I like to take my girl out for walks in the woods" I guess I didn't really have the right mental picture: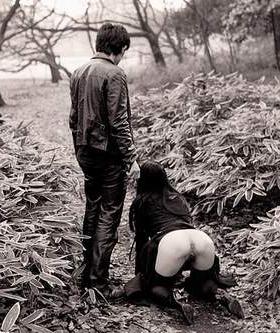 But seriously, I don't know who the photographer is. I found this one on alt. binaries. pictures. erotica. vintage.