March 17th, 2005 -- by Aphrodite
Not just any fashion shows, natch. How about some fetish fashion? Such as this fetching black and red ensemble. Check out the wicked boots!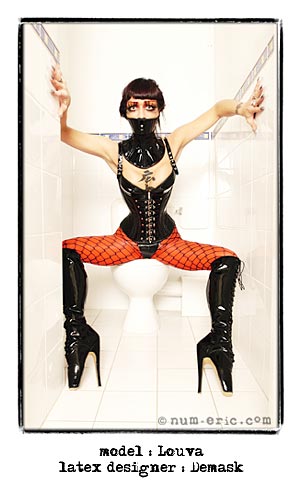 If that's a bit too much for your taste, here's another sexy-hot picture: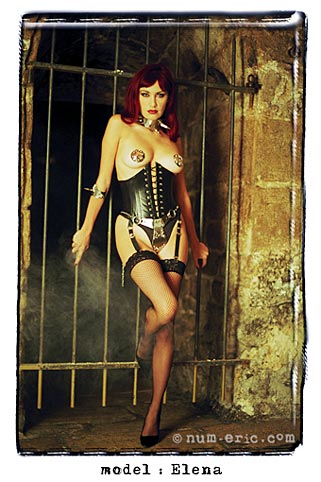 Both from photographer Eric Martin's web site, num-eric. Lots more there too, and for those interested in reading about him in English, I found an Eros Guide interview with him.