March 26th, 2005 -- by Bacchus
Since Aphrodite wasn't here this week to give you your dose of phallus, I can only assume that the folks who come here to see male parts are going away disappointed. I'd like to do what I can, but there's only so much isolated dick your average straight fellow can bear to look at. Will you settle for buttock?
You'd better settle, because this week it's buttock or nothing.
The theme is frat boys gone wrong. First we have the stereotypical paddling: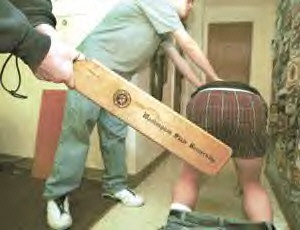 Next up is bare buttock being hauled down the street wrapped in duct tape. If you like your male buttock neatly packaged, here ya go: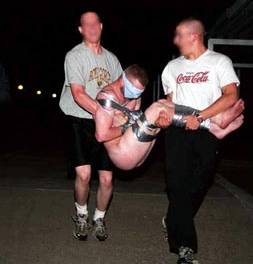 Sheesh! The things I do for my readers.