July 5th, 2005 -- by Aphrodite
I'm fascinated by the beauty of human bodies, and especially by artists who can emphasize it, or add to it in unique ways. Here's a couple of examples that caught my eye.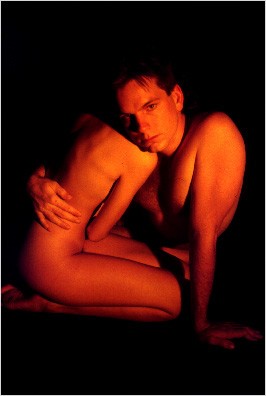 This simple pose is enhanced by the use of light that adds to the warmth of his embrace.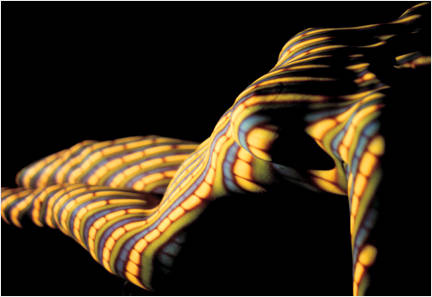 This photo is more typical of what I've seen in my browsing so far…..a very interesting play of light on a lovely nude body. If you like these, much more awaits your discovery at The Living Canvas, by Pete Guither. If you're in the Chicago area, you might want to check out a live show.