July 14th, 2005 -- by Bacchus
Apparently this blog hasn't been adequately meeting customer demand for spanking material, because y'all are starting to mail the stuff to me. Here's an illustration (from the cover art for a Taschen art book title called "All-American Ads 1930s") of a matronly woman whaling away with a laundry brush at the posterier of a cake-stealing cowboy: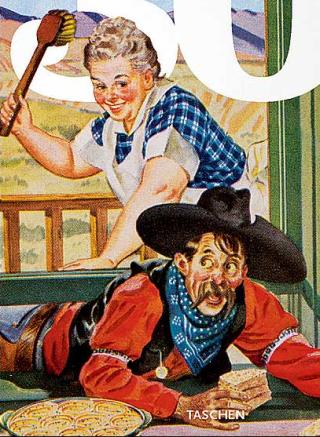 Personally, I'd find it more entertaining if the cowboy was doing the spanking.
Thanks to Justin for emailing the art.