August 18th, 2005 -- by Bacchus
A while back the folks from Hogtied rented a sumptuous villa in Cabo San Lucas and took a bunch of equally-sumptuous models down there for a little working vacation. No, friends, this isn't some trendy stretching exercise to follow one of Madonna's Qabalah classes; it's more in the nature of spring break bondage porn, complete with palm trees and azure swimming pools. And willing, flexible girls. And rope: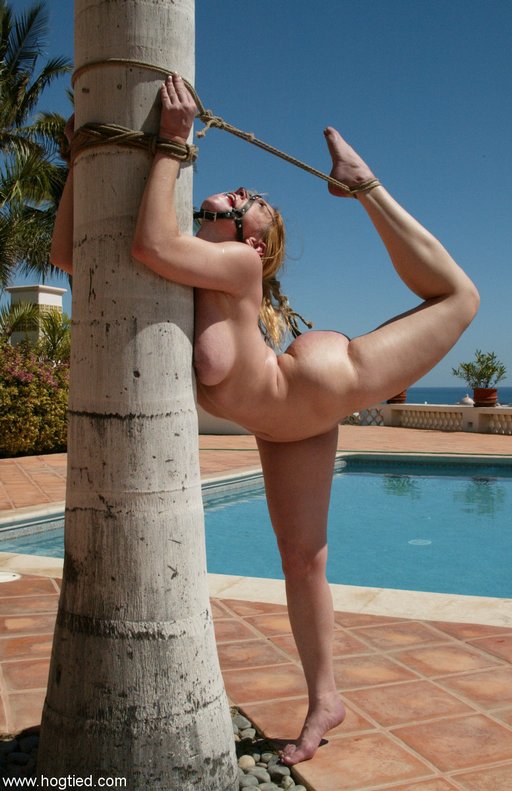 My spring breaks were never like this.
Similar Sex Blogging: