October 19th, 2005 -- by The Nymph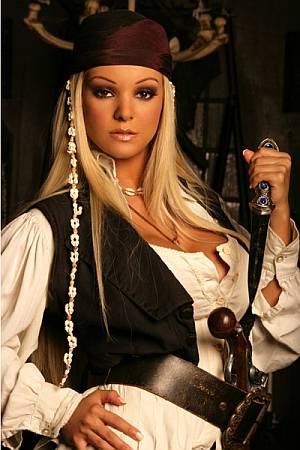 I found this lovely on the Adam & Eve site where they're promoting their movie Pirates.
I've been hearing some talk about it for some time, now after reading the reviews and watching the trailer, I really want to order this one. It looks to have plenty of swashbuckling fun and I'm pretty sure I can talk Bacchus into it. After all, why wouldn't he enjoy seeing some of lovely lady pirates having a good time?
Also, it's just in time for Halloween! I wonder if it'd help the experience if I wore a cutesy pirate wench outfit? Ahoy, matey!