February 8th, 2006 -- by Bacchus
Yet another unforseen-but-utterly-unsurprising consequence of the mad stampede to give more and more surveillance cameras to the oh-so-benevolent and trustworthy police: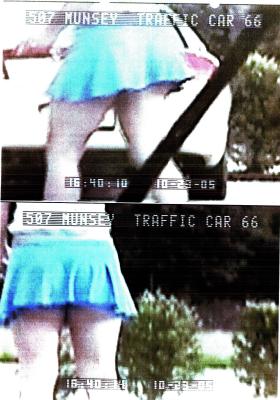 From this news story via Rabbits Porn Blog, where it's explained like this:
One normally assumes those candid up skirt sites are often times staged. However, it's not so difficult to suspend one's disbelief to enjoy some voyeuristic soft-core. Besides, pursuing the real thing might get you the reputation of a pervert, or even arrested. However, if one was one of the people normally doing the arresting, one might expect to get away with it.
Similar Sex Blogging: