February 10th, 2006 -- by Bacchus
I've been fond of the actress Emily Proctor ever since her Ainsley Hayes character waltzed through Capitol Hill on The West Wing, stealing muffins everywhere she went while destroying blonde stereotypes with strong, intelligent dialogue. Now, of course, she's a fixture on CSI. I was accordingly pleased to discover that she bared her breasts in the 1990s in a movie called "Breast Men":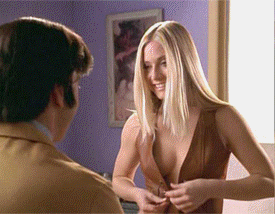 Found on alt. binaries. nude. celebrities.