February 17th, 2006 -- by Aphrodite
Here's brass balls for you!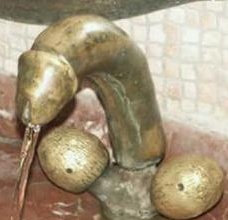 I'd probably drink more water if it came from a faucet like that. My mom used to like a song that I think was called 'Let Your Love Flow,' but I don't think that's what she had in mind.
Thanks to College Humor for the picture.