March 25th, 2006 -- by Bacchus
Here are a couple of photographs of a life-sized statue of Britney Spears giving birth. Questionable taste? Who cares, it's Britney Spears naked!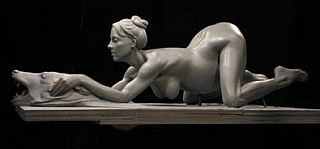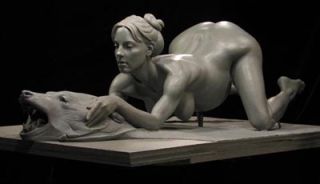 Of course all art is political and this statue is assuredly no exception. For the backstory and the blah blah blah and the link credits and the source website with the popups, go see the story on Boing Boing.
See also: Britney Spears Pregnant: The Rear View
Similar Sex Blogging: