September 13th, 2006 -- by Bacchus
When I first saw this model, I was struck by her unforced beauty — a sort of semi-amateur look to go with a really pretty face: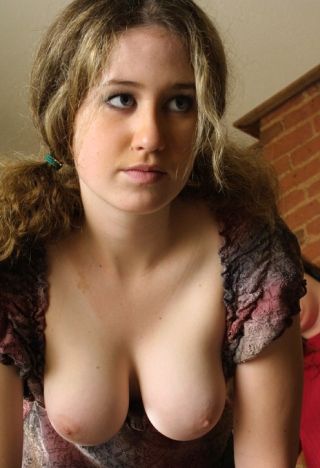 But why, oh why, in this next shot, is her face all squeezed up like she's eating a lemon?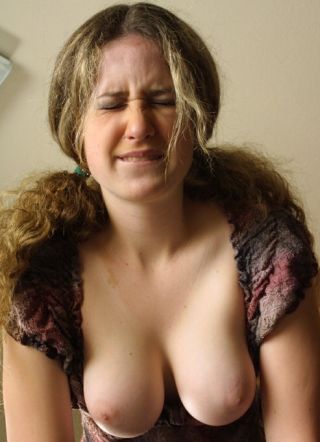 Ahh, here's why. Mystery solved — she's getting a spanking!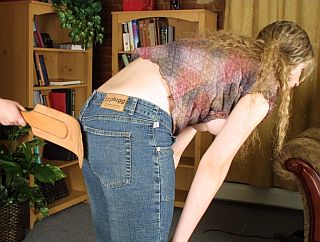 Found on Spanking Blog.